About Brooklyn
YOUR NO.1 CHOICE FOR CHEEKY BUTLERS IN MARBELLA.
SPICE UP YOUR HEN PARTY WITH A LITTLE BIT OF CHEEK AND A WHOLE LOT OF BUFF.
About Brooklyn
About Brooklyn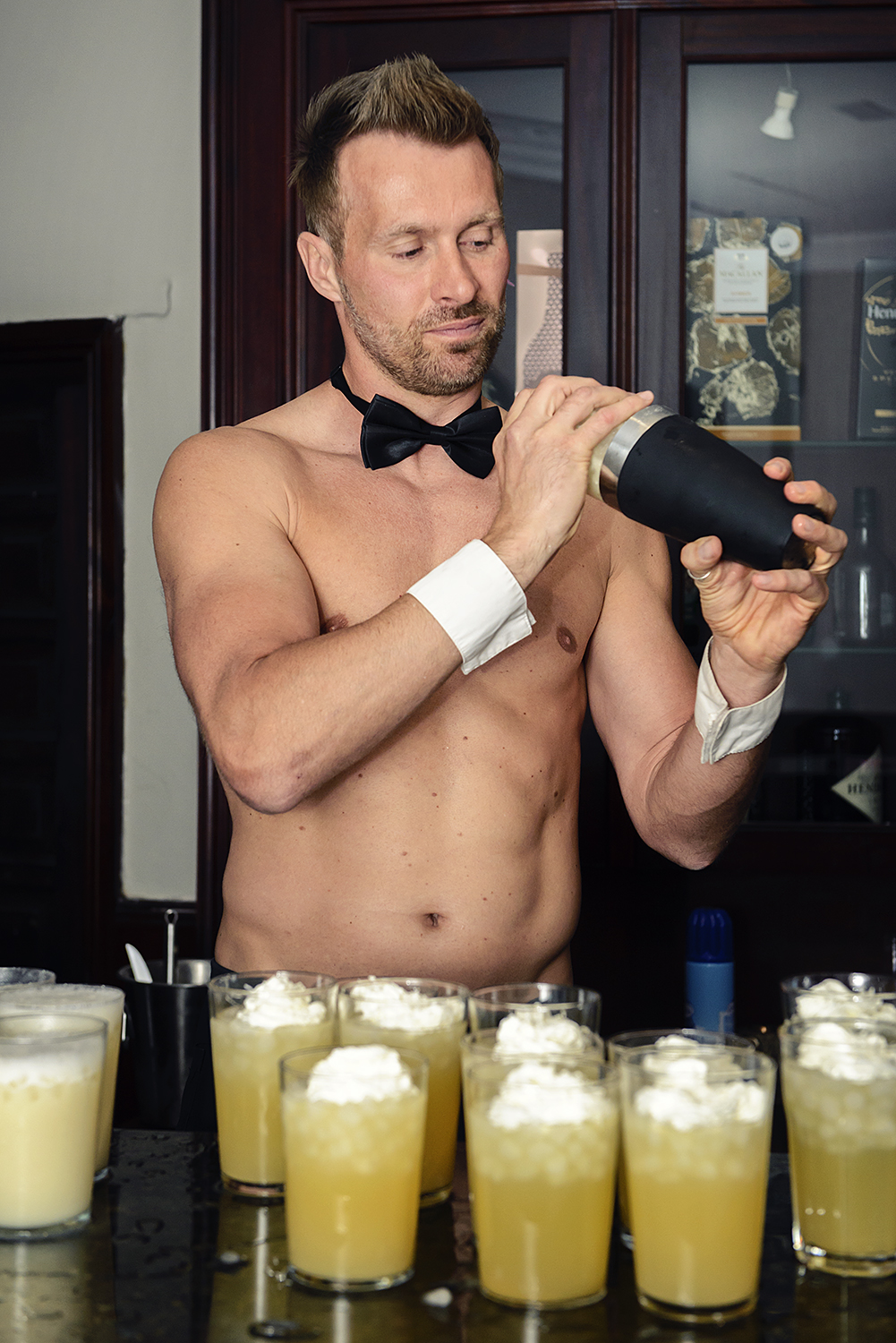 Marbellas Cheeky Butler have been spicing up hen parties in Marbella and Puerto Banus for over 10 years. We provide an innovative, sophisticated and top quality buff butler service with a cheeky twist…butlers come dressed in a bow tie, white collar and cuffs and a very short apron which leaves little to the imagination!
We supply only the best buff butlers for your hen do, party or event.
Our Cheeky Butlers are English speaking, attractive, charming, witty, sophisticated and have great sun kissed, toned bodies.
We offer an exclusive and first class service for any occasion, whether it be it a hen party in a hotel, villa, apartment or anywhere else for that matter. Our Cheeky Butlers in the buff can also put a shine to you birthday party, divorce party, baby shower, girls night in, dinner party, boat party, charity event or corporate event.
It´s not just a Cheeky Butlers that we offer either. The list of other hen party activities that we can cater for is long! Cocktail making sessions, champagne breakfasts, BBQ´s , transfers to and from the airport and clubs , airport meet and greets, pamper parties, all with or without one of our gorgeous Cheeky butlers in tow.
About Brooklyn
About Brooklyn
Marbella's Cheeky Butler can cater for any occasion, big and small, providing a fun yet highly professional service that is sure to delight your guests and transform any event into a truly memorable occasion.
Whether you requite a scantily dressed buff butler to surprise and greet your guests, a charming topless butler to serve drinks and canapés or a group of sexy butlers in the buff to spice up your party, our Cheeky Butlers are the perfect party accessory.
Cheeky Butlers can be booked by the hour and we have also created some fun packages in and around the buzzing areas of Marbella and Puerto Banus. View all of our services below.
About Brooklyn